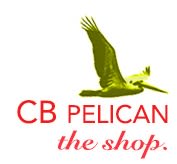 Thanks for visiting our Art and Publications store. Here you will find special art items by artist Carlos Betancourt as well as a selection of publications. We also focus on limited, small edition prints produced from some of the artist's most exciting and intriguing artworks. Each high quality print is signed and numbered by the artist. Available for limited times.
Please do not hesitate in contacting us for image licensing or if you may have any questions. Enjoy the Shop y muchas gracias.
10% of proceeds from each item sold will be donated to the Betancourt-Latorre Foundation, a 501(c)(3) non-for-profit organization dedicated to help support visual artists and art projects in Miami, Puerto Rico and the Caribbean basin. Click on the Pelican below :-) for further information or to donate.